Security.
At the heart of Cloud advantage.
Security of your systems and data is at the very centre of planning for your Cloud transformation. Technology can be tailored to your organization's needs. Similarly, the team of professionals who design, implement, and look after your cloud-based IT is comprised of many talented people who can be applied as needed and specified. Both aspects are physically real and highly flexible,
yet security is a state and an absolute –your IT system is secure or it isn't.

Meet cloud security threats head-on with Zscaler
Zscaler is now deployed by 100+ data centers and protecting 5000+ companies. They've all chosen Zscaler's advanced cloud security as their first line of defense against today's advanced cloud security threats. When your organization partners with Zscaler your business activities will flow more smoothly and you and your staff will know real peace-of-mind.
Case Studies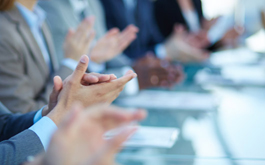 A Canadian telecommunications company needed to ensure IT compliance Challenge: The client required a complete Security Governance, Risk, and Compliance Management plan to lower risk to acceptable levels and keep their data completely secure. Industry...